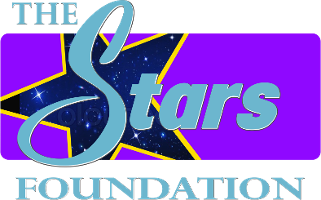 Facilitating Organization of
THE VICTORY MOUNTAIN PROJECT
Seeking Ministry, Corporate and Private Donors

The Victory Mountain Project™ is a multi-purpose facility planned for educational training for the youth of tomorrow. The secondary purpose of the project is to offer a camp experience for the Children of our Wounded Warriors and Fallen Heroes.
The Stars Foundation™ is a 501(c)3 tax-exempt, non-profit corporation and relies on donations to fund its camp programs, educational campus, and convention center. Tax receipts are sent to all corporate partners and private donors who support the Victory Mountain Project™.


WHERE PROPOSED: State of Arizona


PURCHASE GOAL: The Proposed land we seek to purchase will have a minimum of 240 acres. The first initial investment will be to purchase the first 80 acres, and it will host the initial camp buildings plus the international headquarters for The Stars Foundation. The Second Purchase will be for the additional land needed for the building of the Victory Mountain Educational and Training Center.
Additionally, we will start building the Camp facilities in Phase 1. Phase 3 will be the build-out of all the buildings required for the project to commence activities for the Training and Educational workshops. The Stars Foundation™ is a 501(c)3 tax-exempt, non-profit corporation and relies on donations to fund its camp programs, educational campus, and convention center. Tax receipts are sent to all corporate partners and private donors who support the Victory Mountain Project™.
Camp Victory Mountain Phase I

Camp Victory Mountain™ will be an amazing week of non-stop fun and excitement in the great outdoors. It's for the children (ages 8 to 15) of brave military service members who have been injured or fallen protecting our freedom, our way of life. Camp Victory Mountain™ is a wonderful chance for kids to share amazing adventures and doing just about everything you can do enjoying fresh air and nature.
Camp Victory Mountain™ will hold, weeklong summer camps for displaced children, youth at risk and military children, with priority given to children of wounded, disabled or fallen military service members from the USA and Canada. Camp Victory Mountain™ provides a fun and developmental experience where kids are free to be kids, apart from the day-to-day challenges they face within their families. Campers participate in traditional camp experiences, including; horseback riding, canoeing, swimming, fishing, archery, mini bikes, a ropes course and water based activities, while learning new skills, building character, and making new friends.
Camp Victory Mountain™ will work closely with our Non-Profit Partners to operate the camps and serve the children. Our focus with The Stars Foundation™ is to buy and build the facility with the help of Nashville, NASCAR and professional Sports Celebrities, and philanthropists who will commit financially to help us build the camp.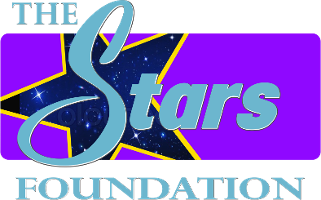 Phase II: Victory Mountain Educational &Training Center
Land will be acquired by The Stars Foundation™, funded by ministry partners, Non-Profits, Corporate partners, and philanthropists to establish a world renowned training center and suffice as a global headquarters for The Stars Foundation™. There are 240 acres we have identified required for this large project. We have estimated a budget of $5,000,000 to build the off-site development.

WHY: The Project will be used as a training facility for conference attendees, workshop weekends, and product training for new technology that advances the sustainable living conditions of the planet.

HOW: We will work with private donors, non-profits, corporate and university partners together to share and educate the public and global leaders of advance technology in the environment, food security, energy preservation, etc. A health and wellness program will be an additional component as we find ways to train cultures to nourish the children in times of food insecurity and at the same time, nourish the body, soul, and mind.
| | |
| --- | --- |
| | |
These non-profit partners and corporations will send their leaders to Victory Mountain to host workshops, seminars and training weeks to educate the leadership, youth, and the next generation. Topics will focus on the sustainable living skills. These lectures will be the guiding light for the leaders of tomorrow in the fields of environmentally friendly energy, disaster response, orphan care, international relations, water purification and micro agriculture and sustainable farming, and Aquaponics. Leading experts will be invited to forums of their peers to network and advance the development and marketing of these leading world technologies.
According to the University of Arizona in Tucson, "By 2050, it is estimated that there will be nine billion people on Earth. New technologies will be needed to feed the world's population, and to grow food in outer space. Climate change adds to the pressure of food scarcity. Controlled Environment Agriculture (CEA) uses technology to enable growers to manipulate a crop's environment to desirable conditions. Greenhouses, aquaculture, hydroponics, and aquaculture are all examples of controlled environment agriculture." By adding a satellite CEA Center to showcase the work of the scientists and students in this field, we would like to partner with such a fine institution as the University of Arizona, one of the leading US universities in this field.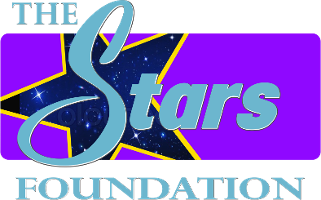 The Victory Mountain Project
The Stars Foundation™ will implement a national media campaign and fundraisers for the Victory Mountain Project on a regular basis. At present, two different 13 episode television series are currently in production, namely, Hearts on Fire™ and America Rising™, which have been cleared for broadcast on the NRB TV network the fall of 2018. National sports teams have recognized our work and have partnered with us in 104 cities throughout the USA with ongoing fundraising and media awareness campaigns.


By 2018, we will be actively launching a national live streaming celebrity PSA billboard campaign to support World Orphans Day™ and the Victory Mountain Project™. Initially, national radio-thons with pre-recorded endorsements by our celebrity supporters will be started in 20 markets and expand each year. In 2018, it will be enhanced by a national television campaign driven by The Stars Foundation™ and Savannah Entertainment™.
The Victory Mountain Project




Design Team

The Project is being spearheaded for development and construction by Project Manager DJ Khamis from Scottsdale, AZ. Khamis is the State Chairman for Arizona and has been actively involved with The Stars Foundation™ as a national board member for 8 years. Khamis oversaw a team of 1800 employees on a massive development in Arizona. The plans are being schematically designed and conceptualized by DJ Khamis and our Award winning architect Tom Norris, owner of Norris Architects based in Scottsdale, AZ.




Artist Rendering by
DJ Khamis Arizona State Chairman Project Manager, Victory Mountain


BUILDINGS

VICTORY MOUNTAIN MAIN CAMPUS & BUILDINGS

Celebrity and Philanthropists Named Buildings and Amenities

Celebrities and Philanthropists may donate a substantial amount to underwrite an identified amount for a building listed below, and the building will be named in their honor.

1. Entrance Building, Administration and Coffee Cafe.

2. Media Center includes Television Studio, Radio Studio, and Auditorium.

3. Dining Hall.
4. The Chapel.
5. Recreation Center, Basketball, Gym, Weight & Exercise Rooms, Spa Hydra-Massage chairs, Climbing Wall, Rock Climbing, Swimming Pool (indoor and outdoor).
6. Performing Arts Center and Drama classrooms, this center will seat approximately 500 for conference attendees. Songwriters Fire Pit & a Songwriters Den will compliment the center.
7. Dome Outdoor Amphitheater with a Stage on water.
8. General Store and Computer Café.

9. 50 Room Inn (2). We use these for the conferences and retreats.

10. Community Garden outdoors 5 acres.
11. The Agricultural Training Center: Hydroponics, Aquaponic, Microgreens for Urban Cities, Rural farming in Underdeveloped countries, Solar enhanced and powered technology for sustainable life.

12. The Environment Green Learning Center. Newest technology introduced to our youth and leaders of tomorrow. The grounds and the buildings required to showcase all the elements of Sustainable Food Security for the new generation.
13. The Water Purification Learning Center. Classes and exhibits and expert speakers come in to discuss desalination of our Seas, contaminated water and personal use training of purification, etc.





14. Water Sports Marina and Beach Stage. Contains all the canoes, Wind Surfers, Jetskis, Kayaks, Fishing and has an on-site sandwich and snack shop.

15. The Troops Village 7 adult cabins for couples, family counseling, and recreation and will serve as deployment reunion retreats and 5 cabins for Wounded Warriors and their spouses
16. Founders Village- Named after the Stars who fund Each Building.
5 big Chalet type homes "funded by Founding Celebrity Supporters" for their use and others who are contributing significantly.
17. Medical Center & Therapy Clinic

18.10 Cabins that sleep 8 campers each and two counselors with Lofts and minimal necessities.
Celebrity Sponsors
Geoff Bodine, Brad Maule and Buddy Jewell and several others have committed to help raise some public awareness and participate in Radio-thons and other fundraisers to generate income for the project. We are inviting a major Celebrity from each sport, American Basketball Association (ABA), MLB, NFL, NHL, and the music and movie industries to help us build the camp buildings as the initial building phase.
The rest of the buildings for the Victory Mountain Training Center™ will be built in stages, and we will be seeking Corporate America and private donors to place their names on the bigger buildings and fund them, as well as our celebrity partners.