Hearts on Fire
Dignitaries, Nashville Artists and Sports Influencers
Convey a "Message of Peace, Love & Unity"
Love in Action Deeds
Provide the platform for Global Change


Dignitaries, Country Music
& Sports Icons Present
Testimonials from the Heart
"Love in Action"
IGNITING A GLOBAL CAMPAIGN

2022-2023
HEARTS on Fire is being produced for an American and International television audience. The series is designed to ignite and inspire armchair viewers to walk in their calling with passion. High-profiled public figures from all walks of life fervently demonstrate their gifts, while "Made for Television" segments are produced to showcase their passions and philanthropic works. The series is assembled with a Tennessee flavor and features tourism hotspots and cultural attractions. On-camera, interviews, and footage showcase our guests and their journeys to assist deprived and displaced children and their goals to bring about sustainable development and change. International cultural exchanges for improved living conditions for orphans, street kids, the afflicted, captive, and enslaved are explored in dialogue.
HEARTS on Fire testimonies, "Love in Action" deeds, showcases the fruitful works exemplified throughout the kingdom of God. Topics include; progressive solutions, orphan and impoverished children's trials & tribulations, addictions, human trafficking, and youth in crisis. Each episode is accompanied by spiritual faith segments by marketplace minister; Pastor Roger J. Piggott. The series is designed to inspire the Agape deeds of Love, Peace, and Joy as the field team travel throughout the state of Tennessee and the USA.
Television Production & Syndicated Broadcast
© Iceman Television 2021
---
HEARTS on Fire
HEROES in ACTION
Love in Action Deeds
Provide the platform for Global Change
HEARTS on Fire™ has been cleared for American broadcast by the National Religious Broadcasters Network (NRBTV), with international distribution scheduled for the 3rd quarter of 2022. The series comprises Dignitaries, Nashville Influencers, and Sports Icons uniting together to help the world's most marginalized children. Each of the 13 episodes conveys the passion of our supporters to the armchair viewers while delivering A Message of Love, Peace, and Hope.

On-Air hosts Roger J. Piggott and Shawn Parr (National Radio Host "On the Road with Shawn Parr") kindle strong dialogue highlighting the need for change and progressive solutions for displaced children. High impact footage filmed from New York City, Nashville, TN, Sevierville, TN, Arrington, TN, Pigeon Forge, TN, Laughlin, NV, Scottsdale, AZ, NC, Charlotte, NC, Ft. Belvoir, VA, and Washington, DC, round out the series.

In the Mission Fields, correspondents visit National Palaces, Governmental Halls, Orphanages, and street missions. The series is designed to advocate on behalf of the most improvised children of the world while encouraging global change. Select humanitarian organizations are featured throughout our Heroes of Humanity
segments.


The message that God can bring Love, Peace, and Joy is conveyed through strong testimonials from our distinguished profiled public figures who share how they are using their 'Love in Action' deeds to bring solutions to the plights associated with displaced children and the afflicted.
Nashville, TN
Shelbyville, TN
Sevierville, TN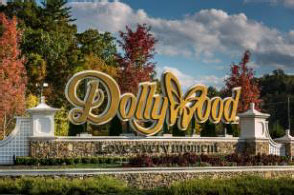 Pigeon Forge, TN
Gatlinburg, TN
---
HEARTS on Fire
Dignitaries, Nashville Artists and Sports Celebrities
Convey a "Message of Hope, Love & Peace"
The Cast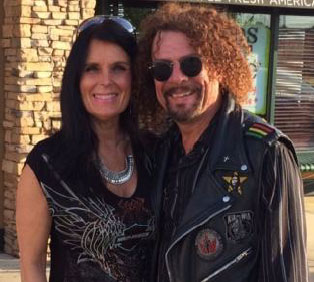 FIELD CORRESPONDENTS:
Pastor Roger and Cheryl Robeson Piggott provide powerful on-location footage showcasing 'World Changers' as they minister to destitute and downtrodden children while engaging in their "Love in Action" deeds. A "Made for Television" series portrays inspiration and the impact a sound Christian walk delivers.
Roger & Cheryl provide insight into the plight of the afflicted and deprived children in the global mission fields with a behind-the-scenes look at workable solutions.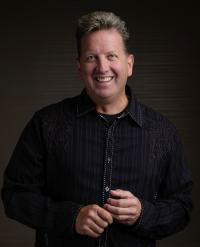 Shawn Parr is no stranger to Country radio. Before joining NASH Nights Live, he was the voice of KKGO after spending years at the Los Angeles powerhouse KZLA. He has also been the voice of Dick Clark Productions for the past two decades, and his work includes announcing the American Music Awards, the Golden Globes, and the Academy of Country Music Awards. Shawn has been a talent in the music and country music industry for over 25 years. Shawn will be interviewing celebrities from the World Orphans Day Summit, staged in Nashville, Tennessee.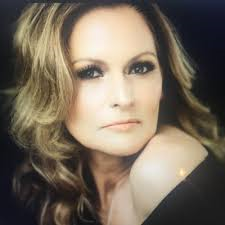 Lena Paige is our 'behind the scenes' correspondent who is an American country music singer, songwriter, actress who adds international sex appeal and a lighthearted spirit to television programming with The Stars Foundation. As an international performer in the wake of the raging success of her album Roses In December, Lena Paige is well versed with public speaking and 'on-stage' appearances during many of our events. Lena is an incredible asset to The Stars Foundation's Ambassadors of Goodwill team. She has recently recorded a duet with Tanya Tucker, called Joan of Arkansas.
Ken Abraham is a New York Times best-selling author. Eighteen books on which he has collaborated have appeared on the New York Times bestsellers lists, with three of Ken's works reaching the number one position.
Ken is known around the world for his collaborations with popular celebrities and fascinating, high-profile public figures such as former U.S. Attorney General John Ashcroft, Joe Gibbs, Paul Azinger, Senator Bob Dole, Astronaut Buzz Aldrin, megachurch minister, Joel Osteen, Randy Travis, and will interview celebrity guests.
---
HEARTS on Fire
Testimonials From The Heart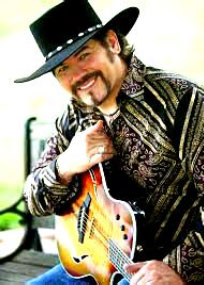 Buddy Jewell
Nicole C. Mullen
HEARTS on Fire™ is a fast-moving one-hour documentary, magazine-style TV show that leads the armchair viewer into their faith walk while facing trials and tribulations. The series is an amalgamation of educational, point-of-interest, tourism, and biblical content accumulated with a strong message of Love, Peace, and Hope. HEARTS on Fiire™ is built upon the framework of an informative easy-to-follow magazine-style program structure.
Episode content is spawned from interviews of distinguished public figures at events and venues whose messages are conveyed throughout the television series. Iceman Television™ retains 100% creative control in all areas of production, syndicated broadcast, and works hand-in-hand with corporate & ministry supporters, event organizers, celebrities, and network partners. Each episode includes several "Featured Segments," with each containing a different theme in a documentary module format. HEARTS on Fiire™ is enhanced by the music industry with performance highlight footage and powerful on-location video footage.
Guests & Dignitaries
Presidential Advisor of Malawi, Dr. Hetherwick Ntaba, Lord David Alton - UK Parliament, Deputy Prime Minister Themba Masuku - Swaziland, Lamar Alexander, Dr. Kate Whetten-Duke University, Dr. Russ Moyer - Eagle Worldwide Ministries, Joe Morris – JC Morris Family Foundation, Pastor Will Martin, Troy Miller – President NRBTV, Joe Newman – ABA Commissioner, Cheryl Robeson Piggott - Founder World Orphans Day, Jay Paul – Hollywood Producer Congressman Joe Heck-NV, Lt Governor Dan Forest-NC
MUSIC:
Dolly Parton, Reba McEntire, Kix Brooks, Vince Gill, Nicole C Mullen, Lee Greenwood, Jeff Bates, Buddy Jewel, Whitney and Dave Campbell, Dustin Lynch, T G Sheppard, Charlie Daniels
Lt. Gov Dan Forest - NC
Ken Abraham, Nicole C. Mullen & Buddy Jewell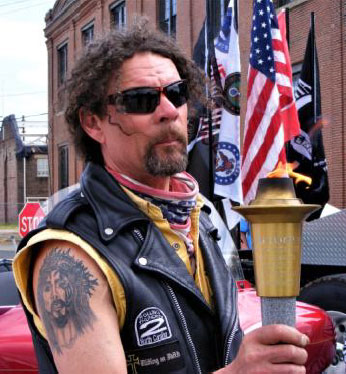 Roger J. Piggott - Flame of Peace
---
HEARTS on Fire
Television Overview
HEARTS on Fiire™ is being produced for an American and international television audience, designed to ignite and inspire Christians to walk in their calling with passion. The series is infused with Dignitaries, Celebrities, and high profiled public figures from all walks of life who have passionately embraced their gifts from God to give Him Glory on a public platform. Celebrity and profiled public figures talk about their faith journeys to inspire the young and older generations to reach within themselves to live their lives abundantly for Kingdom purposes and to support the ministries in the mission fields.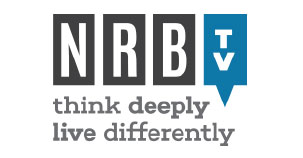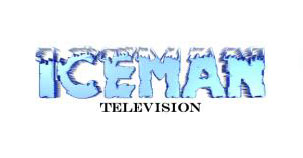 NRBTV equips the audience viewers to live differently with programming that inspires deep thinking and provides the practical tools needed to put faith into practice. Through the NRBTV network, the series will be exposed to more than 50 million U.S. households on DIRECTV® channel 378 and select local affiliates. Thousands more can stream the NRB programming online, using Roku® streaming players, and on Amazon Fire TV®, NRB continues to expand its impact to viewers in countries like Canada, China, and the U.K., and countries within Africa.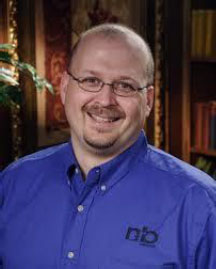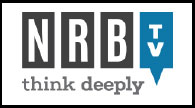 Troy Miller,
President, NRBTV
The Stars Foundation, Board of Directors
TN Honorary Chairman, World Orphans Day
Troy has been the dynamic leader and trailblazer for the National Religious Broadcasters Network as they establish and build a reputable family and faith television network. He is the father of four adopted children.

Lamar Highway Billboard Campaign
PRODUCTION OFFICE
Roger J. Piggott, Corporate Campaigns, Television Production & Media Relations
49 Music Square West, Suite 505, Nashville, TN 37203
Tel: : (704) 978-9054 | Email: Roger@TheStarsFoundation.net
© Iceman Television 2019