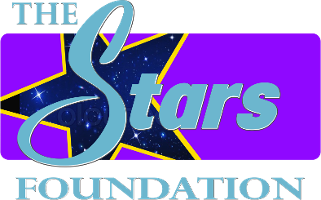 Ambassadors of Goodwill
We are blessed at The Stars Foundation™ that the shining "stars" of love, compassion, and humanity have given their time, talents, resources, and endorsements to provide a high profiled awareness of our causes throughout the years. From the origin of our "Celebrate the Child Campaigns" in 1996 through the founding of The Stars Foundation™, millions of children around the world have been positively impacted.
We give thanks to our Ambassadors of Goodwill, who have stepped out of their busy schedules to lend a helping hand to The Stars Foundation™ and our affiliate organizations, which carry out the humanitarian work we advocate and support. We serve to alleviate the suffering from those oppressed by abuse, disasters, wars, and poverty.
Kix Brooks - World Orphans Day, Celebrity Host World Orphans Day Proclamation Ceremony


Kix Brooks is an American country music artist, actor, and film producer best known for being one half of the duo Brooks & Dunn and host of a nationally syndicated radio show on Westwood One called American Country Countdown. Brooks's solo career after Brooks & Dunn includes the album New to This Town and is especially passionate about his Arrington at the Vineyards Winery. He was recently inducted into the Country Music Hall of Fame in 2019.


Nicole C. Mullen

Nicole's songwriting has been one of her most treasured gifts and infusing scripture into the songs she writes; she's used as a vehicle to encourage, inspire, and to teach. From her early days as a vocalist/dancer /choreographer to writing and recording such classic hits as "Redeemer" to mentoring Yonge woman through her Baby Girls Club. Mullen's creativity and passion have fueled a life of ministry that has had a global impact. Mullen has channeled her considerable energy into not just sharing the gospel, but living it.
Lena Paige

Lena Paige is our 'behind the scenes' correspondent who is an American country music singer, songwriter, actress who adds international sex appeal and a lighthearted spirit to television programming with The Stars Foundation.

As an international performer in the wake of the raging success of her album Roses In December, Lena Paige is well versed with public speaking and 'on-stage' appearances during many of our events. Lena is an incredible asset to The Stars Foundation's Ambassadors of Goodwill team. She has recently recorded a duet with Tanya Tucker, called Joan of Arkansas.
About Shawn Parr - Ambassador of Goodwill and the Voice of Country Music Cares Campaign


Shawn Parr has been the voice of Country Music for almost 30 years. Born and raised in Southern California, he now resides in Nashville, Tennessee, and is currently hosting the Nationally Syndicated Radio show "Nash Nights Live with Shawn Parr" for Cumulus Broadcasting heard on over 175 stations nationwide. Shawn is the voice for The Academy of Country Music Awards, The Golden Globes, American Music Awards, and has also been featured on numerous nationwide specials. Shawn has not only succeeded in the world of hosting, voice-over, and radio; he has also made the transition into acting on television and in movies. Shawn has recently had TV roles on ABC's Nashville and played a detective on NBC's Heist. Shawn's movie roles include Curtis Hanson's Lucky You with Drew Barrymore, Robert Duvall & Eric Bana, Waist Deep starring Tyrese Gibson and Death and Texas starring Steve Harris, Andy Richter, & Charles Durning. As a scratch golfer, Shawn has hosted his own charity golf tournament and is emceeing several special events for World Orphans Day, flagship day of The Stars Foundation.


He is the Voice behind Country Music Cares campaign for The Star Foundation, which will include a few cruises/concert events over two years, and also World Orphans Day's theme song music video Production-Television On Air interviewer. The song is being recorded by Dolly Parton and a chorus of top stars coming together to create a historical collaboration for orphans worldwide.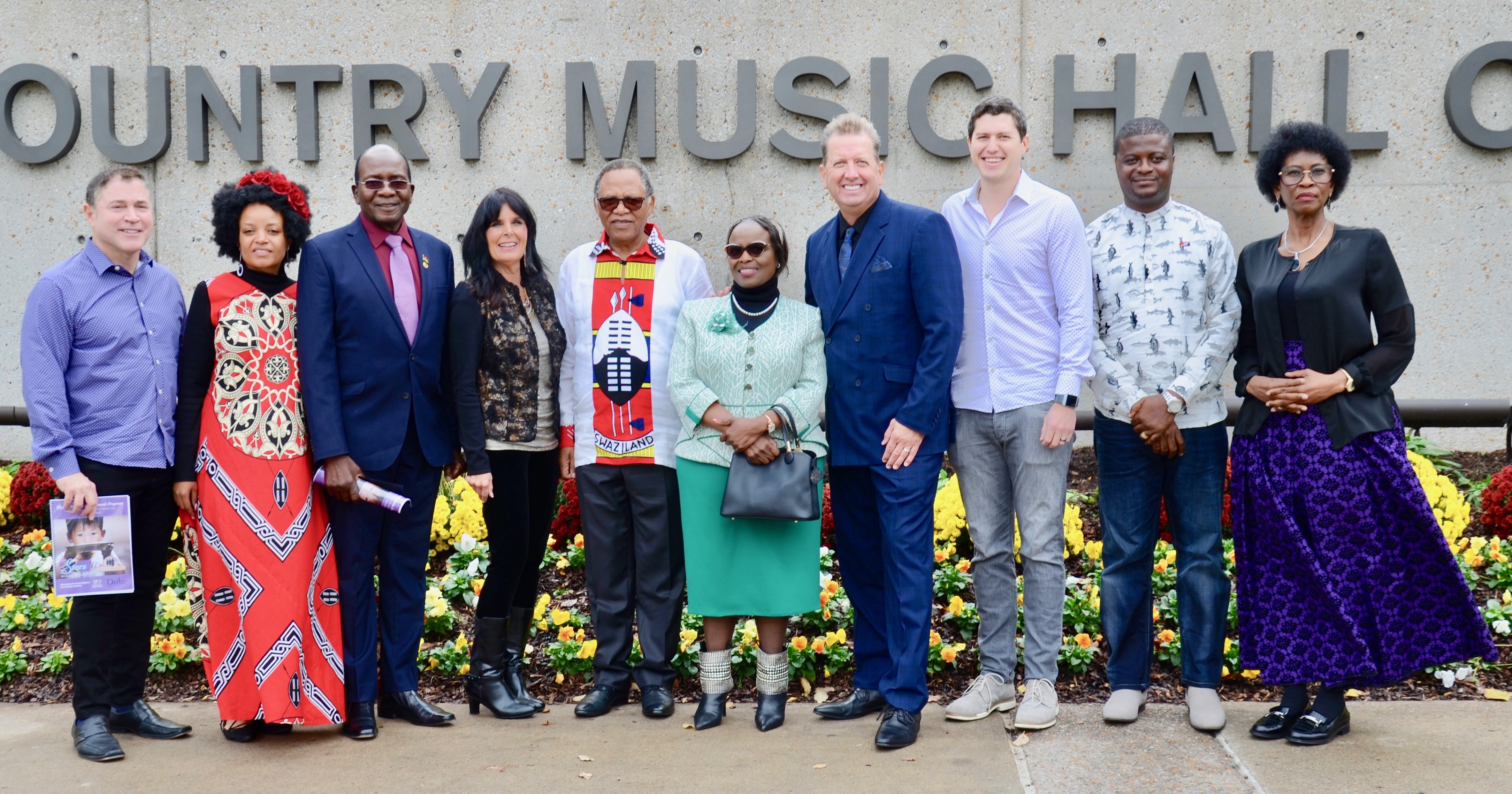 Left to Right — Jay Paul Deratany, Dlamini Hblosile, Frm Ambassador Dr. Hetherwick Ntaba, Cheryl, Prime Minister Themba Masuku-Eswatini, Ms. Dimpo Masuku, Shawn Parr, Curt Smith, Amos Sawboh, Ambassador Gwebu- Eswatini.
Ken Abraham

Ken Abraham is a New York Times best-selling author. Fourteen books on which Ken has collaborated have appeared on the New York Times bestsellers lists, with three of Ken's works reaching the number one position. At present, Ken has more than ten million books in print.

Ken Abraham has offered his talents to appear in the Hearts on Fire™ television series slated to be broadcast in the 4th quarter of 2016 for The Stars Foundation™. He will appear as the On-Air Host interviewing our celebrity guests for the National Religious Broadcast Network.

Ken is known around the world for his collaborations with popular celebrities and fascinating, high-profile public figures such as former U.S. Attorney General John Ashcroft, Senator Bob Dole, Astronaut Buzz Aldrin, mega-church minister, Joel Osteen; actor Chuck Norris; 9/11 widow, Lisa Beamer; NFL football coach and NASCAR team owner, Joe Gibbs; psychologist, Neil Clark Warren, founder of eHarmony.com; former U.S. Senate Majority Leader, Bill Frist; champion boxer and entrepreneur, George Foreman; PGA Golfers the late Payne Stewart and Paul Azinger; and ASCAP's Gospel songwriter of the century, Bill Gaither.

More recently, Ken assisted Michael Cartwright, drug and alcohol treatment center developer, and Chairman of the Board of American Addiction Centers, in writing his liberating book, BELIEVABLE HOPE (HCI, 2012). Also released in 2013 was Ken's collaboration with Jim Bakker, TIME HAS COME (Worthy Publishing), a compelling book describing how to prepare now for epic end-times events.
Jeff Bates

Jeff Bates is an American country music artist. Signed to RCA Records in late 2002, Bates released his debut album Rainbow Man in May 2003. Bates' two RCA albums accounted for seven chart singles on the Billboard country charts, of which three reached top 40: "The Love Song" and "I Wanna Make You Cry" at No.23, along with "Long, Slow Kisses" at No.17.

Before signing to a record contract, Bates co-wrote Tracy Lawrence's 2002 single "What a Memory." Bates signed to RCA Records Nashville in 2003, releasing his debut single, "The Love Song" in December 2002. Peaking at No.8 on the Billboard country charts, it was the first of three singles from his debut album Rainbow Man, which also produced a No.47 in its title track and a No.23 in "I Wanna Make You Cry." Bates co-produced the album with David Malloy, Kenny Beard, and Scott Hendricks.

Click for Jeff Bates website: http://www.jeffbates.net/
Miss Liberia 2012

Brigitte Rouhana - Africa Ambassador of Goodwill

World Orphans Day West Africa appoints Miss Liberia 2012 as Ambassador of Goodwill Chairman Amos Sawboh, World Orphans Day West Africa, recently confirmed the addition of Miss Liberia 2012 to the World Orphans Day West Africa event being held in Monrovia, Liberia on November 14. The Second Monday in November is World Orphans Day each year, and the lovely Brigitte Rouhana is very active in the empowerment of young girls within impoverished communities of Liberia and West Africa. She is a great asset to the World Orphans Day global ambassadorship team of The Stars Foundation.
Click to View Our Gallery

Brad Maule

Maule first joined the cast of General Hospital in 1984, cast as Dr. Tony Jones, the brother of Frisco Jones (played by Jack Wagner).

Maule's character was initially to die after a year on the show, and Maule was to be written off the show, however, due to a campaign of fan letters, the producers decided to keep Maule on the show.

Maule remained on the show on contract from 1984–2000, earning two Daytime Emmy nominations in the process in 1995 and 1997.

In addition to his many years on "General Hospital," his television credits include guest-starring roles in Three's Company, The White Shadow, Too Close for Comfort, and Charlie's Angels. He also guested on "Malibu," an ABC miniseries. He is also a talk show co-host, having shared the duties on "A.M. Los Angeles," "Home," and Live! With Regis & Kathie Lee, among others. He was in 12 episodes of 7th Heaven from 2003-2005. In the foundation's early years, Maule came to Nashville, TN, to receive the proclamation for The Stars Foundation™ work with children's rights made by Governor Sundquist's office at the State Capitol. In 2015, Bradaga served as an Ambassador of Goodwill for our national PSA television campaign that ran on National Religious Broadcast Network for several weeks in October and November for World Orphans Day. Maule serves in a capacity as a professor in theater at the Stephen F Austin State University in Texas and is the father of two children, Lily and Hunter.