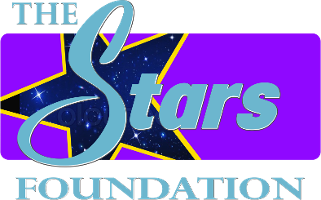 Newly Appointed Ambassadors of Goodwill
We are blessed at The Stars Foundation™ that the shining "stars" of love, compassion, and humanity have given their time, talents, resources, and endorsements to provide a high profiled awareness of our causes throughout the years. From the origin of our "Celebrate the Child Campaigns" in 1996 through the founding of The Stars Foundation™, millions of children around the world have been positively impacted.
We give thanks to our Ambassadors of Goodwill, who have stepped out of their busy schedules to lend a helping hand to The Stars Foundation™ and our affiliate organizations, which carry out the humanitarian work we advocate and support. We serve to alleviate the suffering of those oppressed by abuse, disasters, wars, and poverty.
Todd Tilghman - "The Voice" Winner 2020

Todd Tilghman is a pastor from Meridian, Mississippi. He is best known as the winner of the 18th season of the American series, "The Voice," which was held in 2020. Todd has been on Team Blake since his blind audition, in which he performed Bob Seger's "We've Got Tonight." The 42-year-old turned all four coaches' chairs, and his audition has over 2 million views on YouTube. He has eight children, two of which he and his high school sweetheart/wife, Brooke, adopted. He is now an Ambassador of Goodwill for The Stars Foundation™ and will be touring with the Flame of Peace Tour (in select locations, based upon availability).
More Performers to be Added Soon





Nikki Shannon Fernandez

Nikki Shannon Fernandez is a momentum changer.
Nikki walks the line between being an active performing artist and a muse to those around her. At her core, Nikki is a singer/songwriter, an accomplished pianist, and a true world Changer. She traveled 15 years as a backup singer for Reba McEntire and Brooks and Dunn. More than anything, Nikki's passion is bringing people together – making connections – to help others succeed and fulfill their life passions. As founder and principal of NSF Management Group, Nikki focuses on helping entrepreneurs and companies grow through creative marketing strategies, dynamic target marketing, and creative-focused networking. She is a dynamo and an excellent addition to our Ambassadors of Goodwill for The Stars Foundation.
Rebecca Holden

Rebecca is a singer, actress and entertainer. She started her music education at the University of North Texas, majoring in voice and piano, and then moved to New York City to continue her studies. While in New York, a talent agency spotted her and made her a "Breck" girl. Rebecca would appear on magazine covers, do some commercials, and then she headed for Hollywood. In 1980, she had her first appearance on a sitcom, she played "Twinkie" on the wildly popular Three's Company (1976)'s episode, Three's Company: A Crowded Romance (1980). The following year, she would again have a small but memorable part as "Wendy McWilliams" ("the Cheerleader who Dropped her Baton") on Barney Miller: Paternity (1981). This led to her most famous role as "April Curtis", the computer whiz on Knight Rider (1982), which is in syndication in the U.S. and 92 foreign countries. She is welcomed as an Ambassador of Goodwill to The Stars Foundation, and is committed to join us at the United Nations and Gala events with a message of peace, hope and love for mankind.
Luis Machicao

d.A Native of Peru, Luis Machicao has shown his collections at fashion shows around the world since 1991.

He was commissioned by the President and First Lady of Peru to serve his country because of his impeccable taste.

He dressed Latin American dignitaries,celebrities, and socialites for TV Mini Series, soap operas, and Theatre, as well as designed 35 motion pictures worldwide included Hunger Games. His public persona was portrayed in 240 magazines including Southern Living, South Park Magazine, Society magazine and "Vanidades" the Spanish version of Vanity Fair.


After presenting his 2014 Spring Collection at New York Fashion Week he won the coveted "Best Designer" Award in Paris while showing his collection at Paris Tiffany Fashion Week.

Mr. Machicao has launched his own Fragrance line for men and women. He is hosting and organizing two fashion shows a year for The Stars Foundation as COVID relaxes its restrictions.
Payton Smith - World Orphans Day Ambassador, Flame of Peace Concerts


Current Hit- (75) Payton Smith - What It Meant To Lose You (Lyric Video) - YouTube

Since he first saw Keith Urban perform on the CMA Awards 14 years ago, he has dreamt of playing his own brand of Country music, one influenced by 90's Country and Guitar Rock. The 20-year-old is every bit as much a fan of Pearl Jam and John Mayer as he is Clint Black, George Strait – certain that his peers have equally varied musical tastes. Honoring the genre's traditions while moving the sound forward, Payton co-wrote a new collection of four songs now available via his debut self-titled EP, highlighting his gifts as a vocalist, songwriter and nimble self-taught guitarist — he plays every guitar part on each track – just like his favorite slingers across the musical landscape. He worked with producer James Stroud and bonded with a fellow Louisiana native over their love of diving beats with the first official single, "Like I Knew You Would," currently ascending at Country radio. His gift for melody, coupled with sharp but approachable lyricism and fluid guitar playing, sets up Payton to be the hottest young voice to change Nashville. As he made clear on that CMA Fest stage not long ago, he's not afraid to push the envelope or look at things from a different perspective. The CMT Listen Up artist was asked to join Chris Young's TOWN AIN'T BIG ENOUGH WORLD TOUR 2020 and previously shared the bill with Dwight Yoakam and Brad Paisley. Payton Smith is on the Big Machine Records Label in Nashville TN.
Allison Thorson, World Orphans Flame of Peace Ceremony, Vice Chairman - Washington, D.C.

Making an indelible mark in the high-stakes equestrian world is just the beginning for Allison Thorson. She is a 38-time National Champion, 59-time International Champion, and is the holder of 78 World Titles, including 12 World Grand Championships.

Switching gears from one horse to 800 horsepower comes naturally to Allison as the Advisor and Spokesperson for ThorSport Racing, the Thorson family's NASCAR Camping World Truck Series team, which boasts three national championships, fields four trucks, and is the longest-tenured NASCAR Gander Outdoors Truck Series team. At ThorSport Racing, Allison works with drivers and team members, meeting with potential sponsors and maintaining working business relationships. She also oversees management of their two farms, one 500 acre farm in Murfreesboro, with 76 Stalls and a 20-acre farm in Sandusky, Ohio.

Allison Thorson is a welcome addition in 2021 to The Stars Foundation's Founder's Circle with a commitment to Co-Chair the launch of Flame of Peace tour at the Washington, DC. The event is called the World Orphans Flame of Peace Concert, with 40 Dignitaries and Ambassadors being invited to ignite the Flame of Peace, and to provide hope and public awareness for the issues of the orphans and foster children around the world.
Ruby Stewart

FOREVER YOUNG Rod Stewart and daughter Ruby DUET - YouTube

Ruby Stewart is an American fashion model and singer, who is the daughter of rock singer Rod Stewart and former model Kelly Emberg.

Ruby followed in her mother's footsteps by becoming a high fashion model. She signed to Nous Model Management in Los Angeles and Select Model Management in London. Her older half-sister Kimberly Stewart is also a model. Ruby did runways for Karen Walker for her Spring/Summer 2006 collection for London Fashion Week during 2005. ".

In 2007, Ruby Stewart was a lingerie model for Ultimo. The campaign was specifically for Ultimo's Michelle for George line, sold at Asda..

In the summer of 2010, Ruby formed the Los Angeles-based band, Revoltaire, along with Jason Yates (guitar,keys) and Chris Cano (drums). The band completed an album's worth of material titled "Painted Hour Glass", with Ruby as the vocalist and lyricist. In 2012, Revoltaire disbanded.

In 2012, she sang the voice-over for the song "Whatever Lola Wants" in a Diet Pepsi commercial that featured Sofia Vergara. Her path to fame began when she graduated from school. She's been touring with Rod since she was 15 and modeling for Laura Ashley and Vanity Fair since she was 18.

Ruby currently is focusing on her talents in fashion by creating a fashion line of clothes. She is devoting time and talents to The Stars Foundation, a Nashville based non profit, to raise monies for empowerment by education for underprivileged girls and women, and plans to donate a portion of her profits from her clothing line to the organization for strategic partnerships in Pakistan, Malawi and Eswatini. She is an Ambassador of Goodwill for the International Flame of Peace Tour of The Stars Foundation.

Hector Camacho Jr.

Héctor Machito Camacho Herrera Jr. (born September 20, 1978) is a Puerto Rican professional boxer residing in Phoenix, Arizona, United States. He started boxing professionally at the age of 18 years old. He is the son of the late three-time world champion Héctor "Macho" Camacho. In 2007, 2010, 2014, and 2016, he won the World Boxing Council (WBC) Caribbean Boxing Federation (CABOFE) Light Middleweight title. His mother was born in Monterrey, Nuevo León, Mexico.
Raelyn Nelson

Raelyn Nelson Band - Mama Cry - YouTube


Raelyn Nelson has been singing since she can remember. Having been raised on a steady diet of traditional country and gospel music, a gift from her grandpa, Willie Nelson, in the form of a guitar during her teenage years was the inspiration she needed to begin writing her own country and folk songs.

Looking for a place to record these songs, a mutual friend suggested JB - (Jonathan Bright), a veteran of the underground rock scene and independent producer. After recording some of these early songs, they decided to try to write some things together and see what happened.


The result? A completely fresh and original sound, a true hybrid referred to by some critics as "Country/Garage Rock."

When they aren't recording their songs or making music videos, they are on the road taking their high energy live show to the people.
Masey Adams

Masey is the stunning, vibrant teen actress who is making her debut in Dreams Score, as the Lead female role, "Taylor Anne". Masey Adams, being raised in an entertainment industry-related family, has always been placed in the limelight. She started her career as an on-air host for the Top 10 Countdown on I Tube 247 since the age of 12, interviewing numerous iconic names in country music for her family's media campaign, Jimmy Adams Media. She will continue that role as an On-Air Host for Offshore Powerboats Championship TV Series produced by Iceman Productions. Masey plays the piano and is a singer-songwriter, co-writing songs with highly touted songwriter/producer Deborah Allen, who is known as the only artist that Prince ever produced. Her philanthropic endeavors include traveling to orphanages or feeding the homeless with The Stars Foundation, as part of the STARS Rapid Response Team. Masey is the God-daughter of Don King.