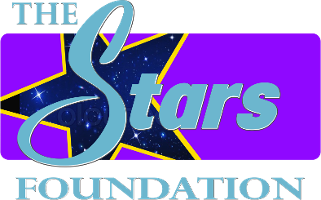 Newly Appointed Ambassadors of Goodwill
We are blessed at The Stars Foundation™ that the shining "stars" of love, compassion, and humanity have given their time, talents, resources, and endorsements to provide a high profiled awareness of our causes throughout the years. From the origin of our "Celebrate the Child Campaigns" in 1996 through the founding of The Stars Foundation™, millions of children around the world have been positively impacted.
We give thanks to our Ambassadors of Goodwill, who have stepped out of their busy schedules to lend a helping hand to The Stars Foundation™ and our affiliate organizations, which carry out the humanitarian work we advocate and support. We serve to alleviate the suffering of those oppressed by abuse, disasters, wars, and poverty.
Rebecca Holden

Rebecca is a singer, actress and entertainer. She started her music education at the University of North Texas, majoring in voice and piano, and then moved to New York City to continue her studies. While in New York, a talent agency spotted her and made her a "Breck" girl. Rebecca would appear on magazine covers, do some commercials, and then she headed for Hollywood. In 1980, she had her first appearance on a sitcom, she played "Twinkie" on the wildly popular Three's Company (1976)'s episode, Three's Company: A Crowded Romance (1980). The following year, she would again have a small but memorable part as "Wendy McWilliams" ("the Cheerleader who Dropped her Baton") on Barney Miller: Paternity (1981). This led to her most famous role as "April Curtis", the computer whiz on Knight Rider (1982), which is in syndication in the U.S. and 92 foreign countries. She is welcomed as an Ambassador of Goodwill to The Stars Foundation, and is committed to join us at the United Nations and Gala events with a message of peace, hope and love for mankind.
Jake Hoot - "The Voice" Winner 2019

Jake Hoot (born July 7, 1988) is an American country singer. He is the winner of season 17 of the American talent competition The Voice at the age of 31.

He is the son of missionary parents that lived in the Dominican Republic, moving there when he was nine years old. Jake is the second oldest of nine siblings in his family. He learned the guitar and began singing while in the country, developed a fluency in Spanish, and played in the Dominican baseball league for a year. Upon returning to the US he was homeschooled; in 2009 he attended Tennessee Tech University. He had a back-up role playing football on Tennessee Tech's offensive line for his freshman year. He was on Team Kelly Clarkson on The Voice.

Jake Hoot participated in 2022 Orphans Aid at Mockingbird Theater for Television Special for Hearts on Fire TV, a show to be aired on The Now Network and NRB TV for The Stars Foundation.





Cassandra Coleman- "American Idol" Top 10 - 2021

Cassandra Coleman, a native of Columbia, TN, right outside of Nashville, is Tennessee's Hometown girl. She is youthful, compassionate, and passionate about her music. Having traveled and moved often as her father was in the military, she has learned to overcome shyness by taking brave steps to pursue her God-given talents in music. Championing a position in the Top 10 on American Idol in 2021 has changed her life tremendously! Now, in her early twenties, she can move into her musical career. She is a new Ambassador of Goodwill for The Stars Foundation and is very open to representing us in foreign countries, when possible, to perform and help orphans and the most underserved families in the world. She received accolades for singing like an Angel from Luke Bryan, Lionel Ritchie, and Katy Perry, and we at The Stars Foundation could not agree more!





Miss Tennessee Lauren Dickson

Lauren Dickson was crowned Miss Tennessee 2022, and recently participated in the Miss America pageant in New York City.

Dickson, who works as a financial advisor, is a graduate of the University of Tennessee at Martin and is pursuing a Master of Business Administration at Union University.

Dickson said she was excited to be able to reach more people with her social impact initiative, "Heart for the Hungry: Overcoming Food Insecurity."

Lauren is a new Ambassador of Goodwill for The Stars Foundation and will be speaking on Food Insecurity and helping bring awareness for the containers of food we distribute to those in need in our Bless The Nations campaign, both internationally and to the Native American nations.



Bri Fletcher

Bri Fletcher, a Fortt Worth, Texas beauty, is a rising star in the Nashville Music Community. She is a compassionate advocate for many causes and sings about the issues in songs, such as a major collaboration project she put together with other women artists against bullying. We welcome her as a key advocate for our women's empowerment among the Native Americans and general teen population here in America to improve mental health and encourage those to reach their God-given Destinies.
Musically, she is rising in prominence with her current release with Fellow Ambassador of Goodwill Jake Hoot in their dynamic duet called "There's Still Tomorrow."

Danielle Bloom & Flashpoint

Being a preacher's daughter didn't stop Danielle Bloom from having dreams of being a hard-driving Rock-n-Roll Goddess. Sure, Danielle grew up singing in the choir and touring the church festival scene. Now she is the Rock queen of Nashville, according to the Josie Awards.

Armed with a long resume of music behind her (Danielle cut a pop record at the age of 16, and while still a teenager, she belted out the National Anthem during sporting events, including the Atlanta Braves), She has shared the stage opening for Backstreet Boys, Nsync, Vanilla Ice, and MC Hammer.

Collaborating with a range of writers, including her brother, Kid Rock bassist Aaron Julison, she mastered the fine art of rock and roll songwriting.

Magazine Review: Trust me, Danielle Bloom's vocal talent runs as deep as any other part of her. Though Hard Rock music doesn't get the attention that Pop or Dance do these days, she could very well be the one to bring attention back to the art form- Chuck Dauphin (Billboard Magazine)





Todd Tilghman - "The Voice" Winner 2020

Todd Tilghman is a pastor from Meridian, Mississippi. He is best known as the winner of the 18th season of the American series, "The Voice," which was held in 2020. Todd has been on Team Blake since his blind audition, in which he performed Bob Seger's "We've Got Tonight." The 42-year-old turned all four coaches' chairs, and his audition has over 2 million views on YouTube. He has eight children, two of which he and his high school sweetheart/wife, Brooke, adopted. He is now an Ambassador of Goodwill for The Stars Foundation™ and will be touring with the Flame of Peace Tour (in select locations, based upon availability).
More Performers to be Added Soon





Luis Machicao

d.A Native of Peru, Luis Machicao has shown his collections at fashion shows around the world since 1991.

He was commissioned by the President and First Lady of Peru to serve his country because of his impeccable taste.

He dressed Latin American dignitaries,celebrities, and socialites for TV Mini Series, soap operas, and Theatre, as well as designed 35 motion pictures worldwide included Hunger Games. His public persona was portrayed in 240 magazines including Southern Living, South Park Magazine, Society magazine and "Vanidades" the Spanish version of Vanity Fair.


After presenting his 2014 Spring Collection at New York Fashion Week he won the coveted "Best Designer" Award in Paris while showing his collection at Paris Tiffany Fashion Week.

Mr. Machicao has launched his own Fragrance line for men and women. He is hosting and organizing two fashion shows a year for The Stars Foundation as COVID relaxes its restrictions.
Payton Smith


Current Hit- (75) Payton Smith - What It Meant To Lose You (Lyric Video) - YouTube

Since he first saw Keith Urban perform on the CMA Awards 14 years ago, he has dreamt of playing his own brand of Country music, one influenced by 90's Country and Guitar Rock. The 20-year-old is every bit as much a fan of Pearl Jam and John Mayer as he is Clint Black, George Strait – certain that his peers have equally varied musical tastes. Honoring the genre's traditions while moving the sound forward, Payton co-wrote a new collection of four songs now available via his debut self-titled EP, highlighting his gifts as a vocalist, songwriter and nimble self-taught guitarist — he plays every guitar part on each track – just like his favorite slingers across the musical landscape. He worked with producer James Stroud and bonded with a fellow Louisiana native over their love of diving beats with the first official single, "Like I Knew You Would," currently ascending at Country radio. His gift for melody, coupled with sharp but approachable lyricism and fluid guitar playing, sets up Payton to be the hottest young voice to change Nashville. As he made clear on that CMA Fest stage not long ago, he's not afraid to push the envelope or look at things from a different perspective. The CMT Listen Up artist was asked to join Chris Young's TOWN AIN'T BIG ENOUGH WORLD TOUR 2020 and previously shared the bill with Dwight Yoakam and Brad Paisley. Payton Smith is on the Big Machine Records Label in Nashville TN.
Adria Hyde

With a heart of gold and with the grit and determination of a pioneer, Adria Hyde, Singer-songwriter, has landed in Nashville with original songs that reflect that heart and journey of her womanhood. She is a force to be reckoned with and has a talent for penning songs of authenticity driven by life's trials and victories. She has traversed the music journey while working jobs in Journalism and sales, traveling to multiple states to craft her trade here in Nashville. Coming from the roots of being brought up in foster care, she has been an integral part of The Stars Foundation. Learn More at www.thestarsfoundation.net. The founder of World Orphans Day, Cheryl Robeson Piggott, was touched by the sincerity of her commitment to the foundation. Piggott, working with Adria, Co-Created the Lighting the World Purple for Orphans Campaign for The Stars Foundation. Her current releases are Suitcase in a Corner, Jesus and Whiskey, and Killin Kind.





William Blake

William Blake is a Nashville, TN native born and raised as a 3rd generation artist with a passion for creating music embedded in his DNA. Blake is one of the most versatile musicians to live in Music City. He has been a songwriter since 2005, a performer since 2008, and a producer since 2012.

"Blake", as he is called by Friends and fans, has a deep passion for writing about the tragedies that have struck his life. He has penned two songs with co-writers about losing two close friends to suicide and addiction. From those feelings of loss and despair comes Hope and Life due to the relationship Blake has with Christ. Alive and Hope are two such songs. He is an Ambassador of Goodwill for the HEARTS ON FIRE MINISTRIES of The Stars Foundation, working with Roger Piggott to serve those oppressed by Addiction and speak in Suicide and Mental Health Awareness campaigns of The Stars Foundation.



Allison Thorson

Making an indelible mark in the high-stakes equestrian world is just the beginning for Allison Thorson. She is a 38-time National Champion, 59-time International Champion, and is the holder of 78 World Titles, including 12 World Grand Championships.

Switching gears from one horse to 800 horsepower comes naturally to Allison as the Advisor and Spokesperson for ThorSport Racing, the Thorson family's NASCAR Camping World Truck Series team, which boasts three national championships, fields four trucks, and is the longest-tenured NASCAR Gander Outdoors Truck Series team. At ThorSport Racing, Allison works with drivers and team members, meeting with potential sponsors and maintaining working business relationships. She also oversees management of their two farms, one 500 acre farm in Murfreesboro, with 76 Stalls and a 20-acre farm in Sandusky, Ohio.

Allison Thorson is a welcome addition in 2021 to The Stars Foundation's Founder's Circle with a commitment to Co-Chair the launch of Flame of Peace tour at the Washington, DC. The event is called the World Orphans Flame of Peace Concert, with 40 Dignitaries and Ambassadors being invited to ignite the Flame of Peace, and to provide hope and public awareness for the issues of the orphans and foster children around the world.
Ruby Stewart

FOREVER YOUNG Rod Stewart and daughter Ruby DUET - YouTube

Ruby Stewart is an American fashion model and singer, who is the daughter of rock singer Rod Stewart and former model Kelly Emberg.

Ruby followed in her mother's footsteps by becoming a high fashion model. She signed to Nous Model Management in Los Angeles and Select Model Management in London. Her older half-sister Kimberly Stewart is also a model. Ruby did runways for Karen Walker for her Spring/Summer 2006 collection for London Fashion Week during 2005. ".

In 2007, Ruby Stewart was a lingerie model for Ultimo. The campaign was specifically for Ultimo's Michelle for George line, sold at Asda..

In the summer of 2010, Ruby formed the Los Angeles-based band, Revoltaire, along with Jason Yates (guitar,keys) and Chris Cano (drums). The band completed an album's worth of material titled "Painted Hour Glass", with Ruby as the vocalist and lyricist. In 2012, Revoltaire disbanded.

In 2012, she sang the voice-over for the song "Whatever Lola Wants" in a Diet Pepsi commercial that featured Sofia Vergara. Her path to fame began when she graduated from school. She's been touring with Rod since she was 15 and modeling for Laura Ashley and Vanity Fair since she was 18.

Ruby currently is focusing on her talents in fashion by creating a fashion line of clothes. She is devoting time and talents to The Stars Foundation, a Nashville based non profit, to raise monies for empowerment by education for underprivileged girls and women, and plans to donate a portion of her profits from her clothing line to the organization for strategic partnerships in Pakistan, Malawi and Eswatini. She is an Ambassador of Goodwill for the International Flame of Peace Tour of The Stars Foundation.

Hector Camacho Jr.

Héctor Machito Camacho Herrera Jr. (born September 20, 1978) is a Puerto Rican professional boxer residing in Phoenix, Arizona, United States. He started boxing professionally at the age of 18 years old. He is the son of the late three-time world champion Héctor "Macho" Camacho. In 2007, 2010, 2014, and 2016, he won the World Boxing Council (WBC) Caribbean Boxing Federation (CABOFE) Light Middleweight title. His mother was born in Monterrey, Nuevo León, Mexico.
Raelyn Nelson

Raelyn Nelson Band - Mama Cry - YouTube


Raelyn Nelson has been singing since she can remember. Having been raised on a steady diet of traditional country and gospel music, a gift from her grandpa, Willie Nelson, in the form of a guitar during her teenage years was the inspiration she needed to begin writing her own country and folk songs.

Looking for a place to record these songs, a mutual friend suggested JB - (Jonathan Bright), a veteran of the underground rock scene and independent producer. After recording some of these early songs, they decided to try to write some things together and see what happened.


The result? A completely fresh and original sound, a true hybrid referred to by some critics as "Country/Garage Rock."

When they aren't recording their songs or making music videos, they are on the road taking their high energy live show to the people.