OUR IMPACT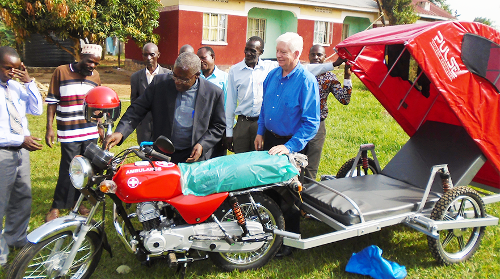 The Village Ambulances Program Serves Around 600 Patients Every Month in theRemote Villages of the Kamuli District in Rural Uganda.
The Village Ambulances program serves around 600 patients every month in the remote villages of the Kamuli district in rural Uganda.
The Stars Foundation's goal is to help impact ten villages over the next 12 months, raising monies for both the motorcycles and Ambulances. We want to work with Village Ambulances and the White Feather Foundation to potentially save 5,000 lives every month as the program grows!
STEVEN TYLER'S JANIE'S FUND
We are partnering with Janie's Fund and the Life Set program to help youth aging out of the foster care system. It is a program embraced by Steven Tyler to help these youth at a community-based level, which is provided resources and trained specialists to help them through the transitioning period to obtain housing, skills to work, and emotional support. Our goal will be to hold a specific fundraiser next year for this program in the Nashville area, tied to the Long Drive Golf Championships to be held at Gaylord Springs Golf Links. This will be a taped delayed broadcast on numerous networks around the world through Iceman Television.

Steven Tyler with the girls of Janie's House program. This is a program of Youth Villages.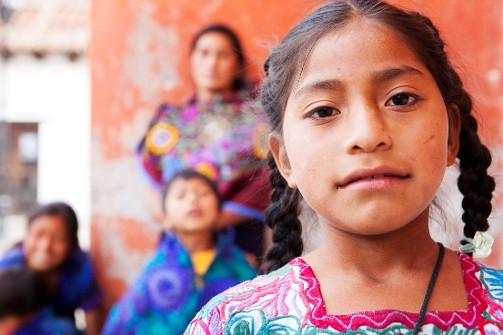 LAKOTA NATION
First Families Now
The Lakota Tribe at Pine Ridge reservation consists of 3 million acres located in the poorest county in the United States. There are 45,000 enrolled members and an 89% unemployment rate! The need is in an urgent state just for basic needs. The average life expectancy for males is 47, and the average for females is 51. Housing is a huge shortage, with an average of 18 people in 1 2-bedroom home. Most homes are in poor condition. This is why we at The Stars Foundation are committed to First Families Now nonprofit at Pine Ridge to address the needs of our Lakota People. They are replacing a food pantry that recently caught on fire, and The Stars Foundation is dedicated to providing food and goods that help them with their basic needs, as well as developing a long-term sustainable program.
EVERY CHILD IS OURS
Every Child is Ours is spearheaded by Jan Pascal to serve the neediest children.
Jan Paschal is a former educator who also worked with the Clinton Administration. Every Child is Ours is a global educational exchange program. The program works with under-developed elementary schools in Mexico, South Africa, and South Dakota on the Pine Ridge Indian Reservation. Feeding and caring for her community in Tuckerman, Arkansas, Pascal, and her team also expand the vision to other countries to bless every child. The Stars Foundation works closely with Every Child is Ours for the Lakota Tribe program and the South Africa project, knowing that together we are mightier.
Every Child is Ours is serving communities in Mexico, New Hampshire, Mexico, South Dakota, and South Africa. We partner with goods-in-kind contributions as a long-term commitment to feed and nourish the least and poorest in these communities.
SOKO DORLEY FOUNDATION & TSF DISTRIBUTE SHOES TO THE LIBERIAN PEOPLE.


This weekend, we are excited to see the people of Liberia be lifted up by the shipment of shoes we sent to them.

We are grateful to all the team partners who helped get these slides into the villages where the need is great for footwear. Hundreds were distributed on this first day of blessing the people of Liberia. With over 45,000 shoes being shipped to Liberia with the support of Soko Dorley Foundation, Samaritan's Feet, and The Stars Foundation, we are glad to see the shipments arrive after delays with the Covid Shipping issues. Many distribution days are being planned for the country of Liberia to help the people in this country.
Executive Produced by Shaquille O'Neal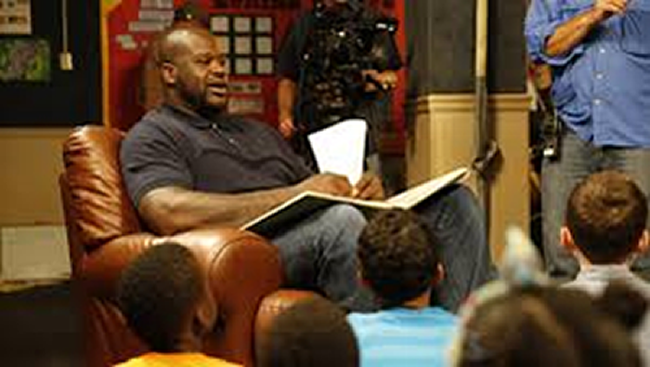 The Stars Foundation is delighted to bring country music stars and celebrity supporters of The Stars Foundation to help promote the needs of the foster children here in America.
Jay Paul Deratany, a writer of the screenplay for Foster Boyand the lawyer that tried the case in court on behalf of the foster care child, invited The Stars Foundation to help in ways we can to bring about a stronger message to the public here in the United States as well as the world, for the plight foster children.
Click Here for the Press Kit

Shaquille O'Neal serves as an Executive Producer, and we have enclosed his explanation of the movie here.
Explanation from Shaquille O'Neal here.
All the details are still being discussed and reviewed on timing due to the coronavirus, but more information will be made available soon. We are very excited about spreading the word about this great movie and will be able to showcase updates of our Country Music Cares Campaign's support of this incredible, thought-provoking movie in the near future.
Through the incredible warrior for justice efforts of Jay Paul Deratany, these homeless and abused children will have a voice. We at The Stars Foundation will advocate in partnership with the movie team to create a better future for foster children in the world.


EAGLES PATH INTERNATIONAL CENTER
We recently were blessed to provide shoes to the Children and needy families in Maseru, Lesotho.
Through the collaboration with the Eagles Path International Center and Samaritan's Feet, we were able to deliver 16,000 pairs of slides. These shoes are very needed to protect the children's feet in the summer months and keep them from sores, cuts and wounds.
Eagles Path works with numerous churches and outreaches to impact the children in the villages to have proper essentials for health.
MEXICO
Working with numerous charities, including, Plentitude, Montana de Horacio, and Mana de Cielo, we are feeding and restoring hope to the refugees in the southern border area. Working with a local pastor, we are a delight to have delivered our first truckload recently to the border town. Pepsi sponsored drinks, including juices, soda, and water.

EL SALVADOR
Fundacion Una Mano Amiga
In solidarity with our Salvadoran brothers and knowing the needs of especially children in orphanages and elderly people in nursing homes, Fundación Una Mano Amiga supports these institutions on a monthly basis with days of food, clothing, and medicines, shoes, and hygiene supplies.
We also serve the homes of low-income families, giving provisions to enrich their lives. The Stars Foundation is committed to serving the children of El Salvador with basic necessities when available and working as partners on a continual basis, eventually providing mission groups to help in the training programs in their vocational schools.
Medical supplies to the hospitals - A Helping Hand Foundation




HONDURAS
Prince of Peace Children's Home
Prince of Peace Children's Homeopened in2004in response to the immense need Honduras has for theprotection and restorationof abused and neglectedchildren.
Since the first children were received in our home due to gang violence, our home has welcomed the most severe cases of child abuse, extreme poverty, and neglect.
The Stars Foundation is partnering to bring goods in kind, mission groups and church support to this Children's home.
UGANDA ORPHANAGE
We support the Encouraging the Nations ministry in North Carolina, with their goals of helping support and fund the building of the orphanage in Masindi, Uganda. We sent funds to pay for the Christmas Party this Christmas for the orphans in the village.

OUR IMPACT


PROJECTS WE SUPPORT



The Stars Foundation's Donors Support
Mayfield, Kentucky Victims of Tornadoes
On December 14. The Stars Foundation had a first-hand look at the devastation left behind by one of the most horrific tragedies caused by a natural disaster in America. The two-mile-wide tornado traveled 200 miles to reach Mayfield, Kentucky, at approximately 9:30 Pm on December 10, 2021. Damage to life caused by the vast and powerful tornado that ripped through Mayfield, Kentucky, and Middle Tennessee was both epic and profound. Our ministry partners in Mayfield were the hub of natural disaster relief as Samaritan's Purse and two other nonprofits set up camp there as a central location for supplies and volunteers to gather.
Our team was able to impact the delivery of assistance in numerous ways. Supplies were abundant and overwhelming the area, so we were able to take the recommendation of the local pastors and aid coordinators and provide GIFT CARDS for over 60 families! The Gift Cards, as suggested by the aid workers, consisted of Walmart Gift cards. This was the recommendation so that any necessary item they needed could be purchased by the victims. We are forever grateful to one of our National Advisory Members, Jay Paul Deratany and his law firm, Deratany and Kosner, Chicago, Illinois, for coming to the aid of victims in Mayfield. We plan to continue to provide Gift Cards and ask that donors click on Mayfield, Kentucky Tornado Relief to donate in upcoming months.
A Benefit Concert is being planned! We will keep you posted!
White Feather Foundation- founded by Cynthia and Julian Lennon
| | | | |
| --- | --- | --- | --- |
| | | | |
The children of the Shiyala Community were walking for approximately two hours to their nearest school prior to Phase I build of Shiyala Community Primary School. They solved this issue and opened a school in 2017, which currently educates 430 children. This next build will increase capacity to serve 560 children. We at The Stars Foundation are seeking funding from our events and promotions through 2023 to help send goods to help the children and community in the area. We need your help!

By working collaboratively with Shiyala Community Healthcare Post, Mothers of Africa will monitor and record the ongoing progression in terms of both education and health for each child that enters their school.

This project with Mothers of Africa and the White Feather Foundation is one of the selected grant recipients of the World Orphans Day Fund to support such projects benefiting orphans.