BOARD OF REGENTS
Proclaiming in Their Countries
Global Patron of World Orphans Day™

Peter Mutharika, Former President of Malawi, won the 2014 general elections and was sworn as the president of Malawi on May 30, 2014. He won the election by gaining 36.4% of the total votes.

President Arthur Peter Mutharika excels in international law, comparative international law, and international economic law. He is an educator and a politician. He taught for 39 years at Washington University in the USA. He also taught at Makerere University (Uganda), Rutgers University (USA), and the London School of Economics (UK) among others.

In 2009, he was elected as a Member of the Malawi Parliament. Peter Mutharika served as minister of Agriculture, minister of Foreign Affairs, minister of Education, Science, and Technology, and minister of Justice and Constitutional Affairs.

Global Patron of World Orphans Day™

Gertrude Mutharika, Former First Lady of Malawi, is this year's Global Patron. She married President Peter Mutharika on 21 June 2014. Maseko originates from the village of Kapasule in Balaka District. She was a member of the National Assembly for the DPP between 2009 and 2014, having been elected in the 2009 general elections.

The Stars Foundation™ , Global Patron of World Orphans Day™

Imperial Highness Prince Ermias Sahle Selassie is the President of the Crown Council of Ethiopia. The Crown Council has pursued a mission devoted to the promoting a cultural and humanitarian role. His HIH Prince Selassie is currently focused on The Water Initiative for Africa, a 501(c) 3 in the USA patronized by Prince Ermias. Prince Ermias is also patron of the Haile Selassie Fund for Children in Need. He is the grandson of Emperor Haile Selassie of Ethiopia.

Global Patron and Honorary Chairman, World Orphans Day™ Africa

Honorable Prime Minister Themba Masuku, serves as the Prime Minister of the Kingdom of Eswatini, as appointed by King Mswati III. He currently is appointed as World Orphans Day Honorary Chairman for Africa. He will serve 2 years in building World Orphans Day Initiatives in Africa. Themba N. Masuku was the regional administrator for the Shiselweni district of Eswatini. He was the Deputy Prime Minister of Eswatini. from 2008 until 2013. Masuku received his Master of Science degree from the University of Missouri. In the 1990s he filled various posts in the government of Eswatini, including Minister for Agriculture and Cooperatives, Minister for Economic Planning and Development, and the Minister for Finance. He then worked with the Food and Agriculture Organization of the United Nations, as director of the liaison offices in Geneva and later New York.

Honorary Committee - Chairman Africa

Dr. Benedict Xaba, joined the SWSC Board as Chairman and non-executive member in June 2014. Dr. Xaba served the Government of Swaziland as a Minister for Health from 2008 to 2013 and was also an elected Member of Parliament for the Shiselweni 11 constituency for the same period. Prior to his political appointment, he served as a Director for NATICC which he co-founded. He has also worked in the Ministry of Health and served as a board member for Stop TB in Geneva, Switzerland. Benedict Xaba is currently employed by Otsuka Holdings in Geneva as a Senior Public Health Advisor for Africa and is a Special Envoy for TB and Mining in Southern Africa. He serves as an alternate board member of the Global Fund representing East and Southern Africa. He serves as Chairman of AMICAALL, for HIV AIDS prevention and community engagement, and the organization is comprised of municipal leaders and mayors from 13 African countries.


Her Excellency Njabuliso B. Gwebu presented her credentials to U. S President Donald Trump on November 24, 2017 in the Oval office of the White House. Ambassador Gwebu represents the Kingdom of Eswatini in the United States of America. The USA and Eswatini have maintained diplomatic relations since Eswatini's independence from the UnitedKingdom in 1968

Dlamini Hlobisile, Undersecretary to the Prime Minister of Eswatini

She serves the Prime Minister as an organizational and administrative management professional, supervising and evaluating assigned staff as well as maintaining cooperative and effective working relations with individuals at all levels of the departments under the Deputy Prime Minister's auspices.


Lord David Alton of Liverpool, England - World Orphans Day - Co- Honorary Chairman

For 18 years David Alton was a Member of the House of Commons and today is an Independent Crossbench Life Peer. He began his career as a teacher and, in 1972, while still a student; he was elected to Liverpool City Council as Britain's youngest City Councilor. In 1979 he became the youngest member of the House of Commons and, in 1997, and when he stood down from the Commons, he has appointed a Life Peer. His motto on his Coat of Arms is taken from the Book of Deuteronomy: Choose Life. Lord Alton is a widely known human rights activist and engaged on several continents in human rights issues. He also is legendary for supporting pro-life and Christian values.


(Retired) Senator Lamar Alexander a seventh-generation Tennessean born and raised in Maryville, was twice elected governor of Tennessee. He has always believed that in most cases the best decisions are made by those closest to the people.
The governors named Sen. Lamar Alexander as the first-ever recipient of the award for his work to fix No Child Left Behind. The new education law Alexander worked to pass was signed by the president in December 2015. The Wall Street Journal called it "the largest devolution of federal power to the states in a quarter-century." He has previously served as president of the University of Tennessee and as U.S. Secretary of Education under George H.W. Bush.

Former Michigan Congressman and Former U.S. Ambassador to United Nations
Mark Siljander represented Michigan for 15 years, which includes three terms as a Member of the United States Congress, where he served on the International Relations Middle East Subcommittee and was Ranking Member of the Africa Subcommittee. He was the primary sponsor of the African Famine Relief Act and was later appointed by President Reagan as a US Ambassador (Alt. Delegate) to the United Nations in New York, where he served as a member of the Middle East and Africa Strategy Group. Ambassador Siljander is a student of several languages and has spent over ten years studying the three Holy Books of the Abrahamic faiths. With over 27 years serving in the power circles of Washington and travel to nearly 130 countries, he has generated unique opportunities for frequent access to world leaders. These have led him to develop a unique paradigm for the peaceful resolution of conflict that has been successfully applied in several challenging areas of the globe.


Ellen Campbell CEO, Canadian Centre for Abuse Awareness (CCAA) Honorary Chairman, World Orphans Day Canada The name Ellen Campbell has become synonymous with abuse prevention and recovery in Canada. In recognition of her work and the national influence achieved by CCAA, in December 2006, the Honorable Vic Toews, Minister of Justice and Attorney General of Canada appointed Ms. Campbell to The Ministers Advisory Committee on Judicial Appointments for Ontario. Abuse Hurts (Canadian Center for Abuse Awareness) is determined to ensure safety for newborn babies. Discarding a newborn baby is the earliest form of abuse. Because of its nature and our government system, Safe Haven-type law must be proposed, passed, and enforced in each individual province. Abuse Hurts and The Stars Foundation have begun an advocacy program working together to bring the issue of Baby Death by Abandonment before the Canadian Government, to encourage Safe Haven laws in Canada.


Edward Qaser, Executive Director, EGM Pakistan - World Orphans Day Chairman, Pakistan
Serves as a Leader in a humanitarian organization that implements various community-based programs and empowerment projects with Orphan Centers, Computer centers, Sewing Centers, Scholarship programs, and Food distribution programs. Over 85 pastors are working together to support these mission projects to mitigate the effects of poverty, disease, illiteracy and disasters.





Dr. Frank Kaufmann is president of the Twelve Gates Foundation from which he continues his over 30 years of work internationally in the arena of religion and peace. He has worked with His Holiness the Dalai Lama, directors of several Vatican offices and commissions, and likewise with leaders from all the world's religions both in urgent moments of war and peace, and in shepherding long-term relations among the major communities of faith.

He is director of the Professor's World Peace Academy, and president of the Values in Knowledge Foundation. As editor of Dialogue and Alliance, he raised the journal up to be voted into the top ten Religion Journals by an independent panel commissioned by the American Theological Library Association (ATLA).Dr. Kaufmann has his Pd.D. from Vanderbilt

Our Board of Regents for Peace Initiatives member Dr. Frank Kaufmann spoke on Patience and Forgiveness at the World Interfaith Harmony Week Symposium.


Manny Ohonme Over 30 years ago, on a hot summer afternoon in Lagos, Nigeria, a missionary from Wisconsin approached a young African boy and invited him to enter a contest where the prize was a pair of shoes. For this young boy, like so many others in Africa, the chance to own just one pair of shoes was beyond his wildest dreams that day. That boy's name was Emmanuel Ohonme.

Emmanuel "Manny" Ohonme won the contest on that hot summer day and earned his first ever pair of shoes. But, even more important than the pair of shoes, were the words of hope shared by this "Good Samaritan". The missionary gave not only the gift of shoes to the young boy, but the gift of encouragement about believing in your dreams, reaching for the sky, and never giving up.


Jorge Parrott, CMM, President
Jorge Parrott has been the President of Correll Missionary Ministries since 1998. CMM has hundreds of national and foreign pastors/missionary leaders serving around the globe. Dr. Parrott has over 30 years of experience as an entrepreneur and has earned a Doctoral of Theology and a Ph.D. from North Carolina College of Theology and a Doctoral Degree in Global Leadership from Primus University. He serves as Founder and President of CMM College of Theology. www.CMMtheology.org offering accredited Christian Degrees globally since 2007. Jorge is ordained by Rick Joyner President of MorningStar Ministries and a Senior lifetime Chaplain with the IFOC, (International Fellowship of Chaplains).


Cheryl Robeson-Piggott Founder and CEO of The Stars Foundation™
Cheryl's advocacy work is in championing the lives of the underprivileged with her vision of enhancing the lives of millions through strategic relationships. With a lifetime commitment to orphans, homeless, exploited and abused children, Cheryl engages high profile dignitaries and celebrities to convey the campaign causes, and to generate resources for the children. She has had the honor of working with numerous royalty, celebrities, heads of state, and ambassadors to fight for the rights of children globally. Governor Bill Haslam appointed Cheryl as an Ambassador of Goodwill for the state of Tennessee in 2014.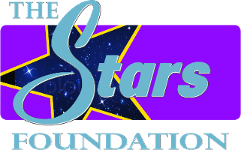 National Advisory Board

Jay Paul Deratany
Foster Boy Movie, Producer


Dr. Kathryn Whetten
Duke University


Angela Culliver
Team owner of American Basketball Association


Prema Thiagarajah
Founder, Nashville Film Institute



Nancy Davis
National Advisory Council Gold Level - Host



Allison Thorson
Vice Chairman, World Orphans Day Flame of Peace Ceremony - Washington DC



Brian Esposito




Gary Van Dyke
CEO, Food for Orphans


Allison Allen
Mary Magdalene Project


Adam Rhodes
Director, GoCampus
Nashville
Gold Level - Host




Michael Reischma
Financial Advisory Committee

Ken Youngstead
Kraft CPA


Rachel Nawrocki
Resource Associates

Staff
Cheryl Robeson-Piggott
CEO

Tauchi Motoi
Vice President

Roger J. Piggott
VP of Media and Broadcast

Robert Braun
Production Mgr.

Kristi Kemmer
Graphic Artist

Arizona Board of Advisors
Angel Marie Monachelli
Executive Assistant

DJ Khamis
Chairman, Project Manager for Victory Mountain Project

Pat Gillum
Advisory Council Member (President, Sisterhood Extravaganza)

Patrice Register
Secretary, Registered Agent, Advisory Council Member

Ray Florio
Advisory Council Member, National Health Advisory Council

Rosyln Williams
Advisory Council Member, "Life Matters" TV series producer

Tracy Sanders
Advisory Council Member



Board of Regents- Nashville

Harry Taylor
Gaylord Springs Links Golf Club, Director of Golf


Kent Wells
Producer, Dolly Parton's Theme song for World Orphans Day


Joe Taggert
Tennessee Golf Foundation, President

NASHVILLE COMMITTEE
Kent Wells
Kent Wells Productions, Nashville, TN

Shawn Parr
Actor, On-Air Host NASH Nights Live

Eric Opron
Managing Director, Omni Hotels & Resorts Nashville

Harry Taylor
Dir of Golf, Gaylord Springs Golf Links

James Paschal
Head Pro, Gaylord Springs Golf Links

Troy Miller
President, NRB TV World Orphans Day Honorary Chairman

Arline Bell
Sr. VP of Programming, NRB TV

Jeff Bates
Ambassador of Goodwill Recording Artist

Ken Abraham
Ambassador of Goodwill Bestselling author

Nicole C Mullen
Ambassador of Goodwill Recording Artist

Robin Gordon, Esq.
Gordon Law Group, Director of TSF

Joe Taggert
Former Pres. of Tennessee Golf Foundation

Elaine Crockett
The Vinny, Assistant Director

Cathy Robinson
Marty Robbin's Daughter in Law

Brian Paden, Exq.
Gordon Law Group

Michael Reischman



Katie Floyd
Events Coordinator, Arrington at the Vineyards, Arrington, TN

Ryan Turek
General Manager, Arrington at the Vineyards

Diane Aragon-Lafornaro
Sales Manager, Lamar Advertising Company of Nashville

Terri Kimmerley
Campaign Coordinator, Lamar Advertising Company of Nashville

Heather McCroskey
Director of Event Sales, Country Music Hall of Fame

Ken Fly
Owner, Bar-B-Que Caboose, Lynchburg, TN

Lori Frame
General Manager, Bar-B-Que Caboose, Lynchburg, TN

Lindsay Curtis
Director of Marketing, Taziki's Mediterranean Café

Jackie & Don Gregory
Owners, Simply Living Life, Arrington, TN

Joshua Smith
CEO, The Standard at Smith House

Jeffery Howard
Publisher, Dabora, Inc, Shelbyville, TN

Tony Conway
Conway Entertainment Group

Kent Wells
Producer, Kent Wells Productions, World Orphans Day Theme Song

Nicole C Mullen's Publicist
Karen Brockington, Mile Atkins Entertainment

Gary Van Dyke
Food for Orphans CEO, Executive Council, World Orphans Day
EAST TENNESSEE COMMITTEE
Brooke Voloskova
Administrative Coordinator, The Stars Foundation

Joe Morris
Founder, JC Morris Family Foundation

Lisa Martin
Travel Agent, Pigeon Forge, TN

Lisa Hanna
Travel Agent,Expedia Cruise Travel Centers

Dave Benjamin
Missionary, HEARTS on Fire Ministry

Chance Harker
Wyndham Marketing, Promotions consultant

Erica Cotter
Wyndham Marketing, East Tennessee Events Coordinator

Nelson Carvalho
Missionary, HEARTS on Fire Ministry

Dr. Mauldin
Smoky Mountain Children's Home, Executive Director

Tammi Mauldin
Publicity. SMCH

Nikki Harrel

Marc Postlewaite
Foxfire Mountain, Owner, Donor and Sponsor

Nicole Catlett
Sevierville Golf Club GM

Brooke Voloskova
Research and Development Programming, Victory Mountain Projects TSF


LOS ANGELES COMMITTEE
Brad Maule
Ambassador of Goodwill, from General Hospital, Dr. Tony Jones

Walter Von Huene
Second Unit Producer Pretty Woman, Director, Happy Days Producer

Tom Sarnoff
Sarnoff Entertainment, Father David Sarnoff, Founder of NBC

Janet McElligott
Janet McElligott Associates, Social Activist

David DeLeon
Movie Producer


GREATER CHARLOTTE, NC AREA
Garrett Manes
Youth Ambassador of Goodwill, Race Car Driver

Manny Ohomne
Founder, Samaritan's Feet

Brian Boan
Marketing, Samaritan's Feet

Martha Dobson
Author

Carol Hipp
Former NASCAR Team Owner, race car driver Director for TSF

Robert Braun
Producer

Pat Hill
Inventor and Songwriter

Greg Shields
Songwriter

Tim Helms
Pastor

Tracey Edwards
Tilly's Harley Davidson

Ryan Meade
Travel Coordinator for TSF

Sue McNally
Supporter

Jorge Parrot
Pastor at Rick Joyner Morningstar Church and CMM Ministry Leader

Dr. Tina Brooks
Crisis Management Educator, Billy Graham Rapid Response Training

David White
Morningstar Moravian Falls, The Gathering Church


CANADA COMMITTEE WORLD ORPHANS DAY
Ellen Campbell
Honorary Chairman
CEO Canadian Centre for Abuse Awareness

Paul "Trapper" Cane
Honorary Chairman
Canadian Army Veterans, Founder



INTERNATIONAL CHAIRS and HONORARY CHAIRMEN
Amos Sawboh
Chairman Liberia

Dr. Soko Dorley
Honorary Chairman - Liberia

Dame Edith Okowa
Honorary Chairman, Nigeria, Delta State

Colin Wilson
IEye News, Cayman Islands

Sonnie Gitonga
Chairman, Kenya, Nairobi

James Titus
Honorary Chairman, Uganda AMICAAL

Ellen Campbell
Honorary Chairman, Canada


AFRICA AMBASSADORS OF GOODWILL
Bridgitte Rouhani
Miss Liberia


PASTORAL ADVISORY COUNCIL
Marisa Lopes
Pastor, Counsel

Reverend Margaret Dobson
Pastor, God's Healing Miracle Ministry

Pastor Ezra Graham
Youth Outreach Ministry, Toronto

Pastor Robert Cheatham
Toronto, Counsel

Pastors Fred and Val Bennett
On-air TV Hosts for the national Miracle Channel

Dr. Gustavo Cadena
CMM, Ecuador

Pastor Martha Dobson
Encouraging the nation

Trish and Gary Carlos
Equestrian Ministry leaders

Carolyn Garton
Healing and Counseling Ministry

Dr. Anne Gilles
Billy Graham RR Chaplain Coordinator

Dr. Russ Moyer and Pastor Mave Moyer

Pastor Ellen Campbell

Pastors John and Victoria Irving