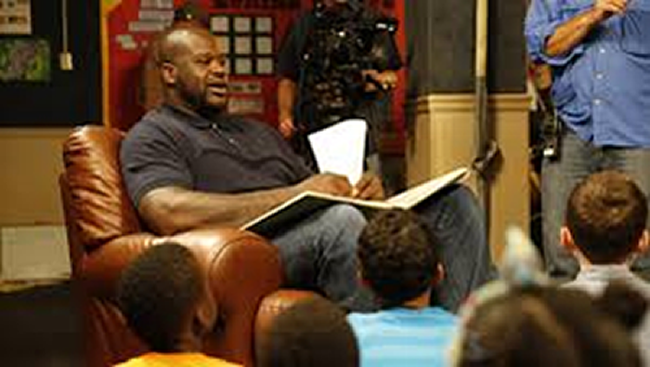 The Stars Foundation is delighted to bring country music stars and celebrity supporters of The Stars Foundation to help promote the needs of the foster children here in America.
Jay Paul Deratany, a writer of the screenplay for Foster Boy and the lawyer that tried the case in court on behalf of the foster care child, invited The Stars Foundation to help in ways we can to bring about a stronger message to the public here in the United States as well as the world, for the plight foster children. The Stars Foundation is gearing up for a nationwide radio simulcast in late fall and a national retailer campaign for World Orphans Day, which will be opportunities for additional promotion of the movie. The movie just secured distribution with Gravitas. Shaquille O'Neal is a strong advocate for foster children and is the Executive Producer of the movie . Click Here for the Press Kit
Shaquille O'Neal serves as an Executive Producer, and we have enclosed his explanation of the movie here.
Explanation from Shaquille O'Neal here.
All the details are still being discussed and reviewed on timing due to the coronavirus, but more information will be made available soon. We are very excited about spreading the word about this great movie and will be able to showcase updates of our Country Music Cares Campaign's support of this incredible, thought-provoking movie in the near future.
Through the incredible warrior for justice efforts of Jay Paul Deratany, these homeless and abused children will have a voice. We at The Stars Foundation will advocate in partnership with the movie team to create a better future for foster children in the world.
Soko Dorley Foundation and TSF distribute shoes to the Liberian people.
This weekend, we are excited to see the people of Liberia be lifted up by the shipment of shoes we sent to them.
The Stars Foundation has distributed 45,000 pairs of shoes in Africa over the past 4 months!