We connect People and Brands to causes that impact the lives of oppressed children around the world.
| | | |
| --- | --- | --- |
| Picture going days without food or not having a roof over your head to keep you warm and dry. At The Stars Foundation, we assist our partners in providing food, medicines, shelter, and clean water to help enrich the lives of displaced, orphaned, or foster children. Join us in being the voice and the Helping Hand to empower these children for a better life. | | Give hope to orphans, displaced children, foster children, and children of our fallen heroes when you join our purpose-driven cause-related efforts. From donating dollars to participating in our Flame of Peace Movement to joining our celebrity-related projects as sponsors, any help is appreciated! You are our Heroes! |

Executive Produced by Shaquille O'Neal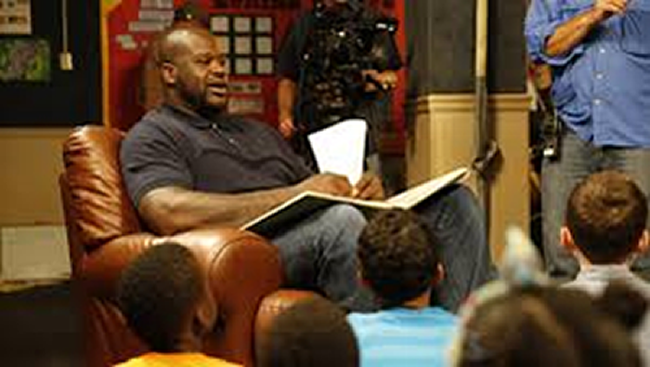 The Stars Foundation is delighted to bring country music stars and celebrity supporters of The Stars Foundation to help promote the needs of the foster children here in America.
Jay Paul Deratany, writer of the screenplay for Foster Boy, and the lawyer that tried the case in court on behalf of the foster care child invited The Stars Foundation to help in ways we can to bring about a stronger message to the public here in the United States as well as the world, for the plight foster children. The Stars Foundation is gearing up for a nationwide radio simulcast in late fall and a national retailer campaign for World Orphans Day, which will be opportunities for additional promotion of the movie. The movie just secured distribution with Gravitas. Shaquille O'Neal is a strong advocate for foster children and is the Executive Producer of the movie . Click Here for the Press Kit
Shaquille O'Neal serves as an Executive Producer, and we have enclosed his explanation of the movie here.
Explanation from Shaquille O'Neal here.
All the details are still being discussed and reviewed on timing due to the coronavirus, but more information will be made available soon. We are very excited about spreading the word about this great movie and will be able to showcase updates of our Country Music Cares Campaign's support of this incredible, thought-provoking movie in the near future.
Through the incredible warrior for justice efforts of Jay Paul Deratany, these homeless and abused children will have a voice. We at The Stars Foundation will advocate in partnership with the movie team to create a better future for foster children in the world.
Thorn's Founder, Ashton Kutcher, Gives Child Trafficking Speech to Senate Committee
UN WORLD ORPHANS DAY PROMOTION COMMITTEE & THE STARS FOUNDATION Co-host United Nation Ambassadors and Dignitaries
The Stars Foundation joins the Japan-based UN World Orphans Day Promotion Committee in its advocacy work, calling for an UN-observed World Orphans Day.
Special Thanks to our wonderful volunteers who give of their generous hearts and time commitments to help in so many ways! You are the HEROES that make all this possible to help orphans around the world!
Special thanks to graphic artist Krista Kemmer and photography by Silent Images, and the team of camera operators and directors from the Nashville Film Institute and NRB TV, David Johnson of Silent Images and Jubaer Hussain, Graphic Artist, Bangladesh, who have assisted throughout several years to help get our message out.
About Us
Take a simple step today that could change someone's life tomorrow by supporting the humanitarian aid efforts of The Stars Foundation in Nashville, Tennessee. Our Foundation is an entertainment industry-related 501(c)(3) non-profit organization that is focused on advocacy for children's rights around the world. We support other causes, and we specialize in raising money to support orphans and deprived children worldwide, particularly those who were left behind due to the AIDS and Ebola epidemics.
Mission Statement
The Stars Foundation is a United States-based entertainment industry non-profit 501(c) 3 organization. We serve as passionate advocates for the underprivileged children and youth of the world. We advocate for global peace, goodwill, and humanitarian rights by utilizing television and multi-media platforms enhanced by celebrity supporters. We minister and serve our veterans, troops, and the families of our fallen heroes. We contribute to the quality of life of Americans as well as the victims of AIDS, natural disasters, and poverty worldwide. We are committed to serving the physical and spiritual needs of people in impoverished communities around the world.
American Basketball Association Supports World Orphans Day with The Stars Foundation
Joe Newman, Commissioner for the ABA, announced today that they are proud to be a sponsor of the upcoming World Orphans Day™, which is the Second Monday in November each year.

The Stars Foundation™, a Nashville, TN based non-profit, initiated World Orphans Day as a day devoted to empowering the orphans and displaced children of the world while uniting world leaders as One Voice to call for global solutions to aid the most marginalized children in the world.