Are you Ready? We Are!
THE DESTINED FOR GREATNESS INTERNATIONAL CONFERENCE & CRUSADE
Monrovia, Liberia, Africa
December 4-9th , 2023
BE A WORLD CHANGER … SUPPORT THE CAUSE! YOU CAN MAKE A DIFFERENCE Channels for 2024. ICEMAN GOLF™
ICEMAN GOLF TELEVISION CHANNEL LAUNCHES
GLOBAL MEDIA CAMPAIGN FOR THE STARS FOUNDATION
The Stars Foundation™ is excited to announce a media partnership with Iceman Golf™ Channels for 2024. ICEMAN GOLF™ has over 250 episodes of network broadcast quality International Long Drive
Golf Championship and Offshore Powerboat Championship television programming, recently launched
on Roku, Apple TV, and Amazon Fire, by simply downloading the Iceman Golf™ App.
The Stars Support World Orphans Day in Nashville!
Nashville and the surrounding area lit up purple for World Orphans Day. At an event at Mockingbird Theater in Franklin, TN .. several Nashville artists including The Voice Winner Jake Hoot and American Idol Finalist Cassandra Coleman performed for a tape delayed broadcast for Hearts on Fire TV series of The Stars Foundation. While Morelia Cuevas, Rebecca Holden and Lena Paige all served in the capacity of On Air Hosts for The Stars Foundation's Hearts on Fire TV Series, for NRB TV and other networks, a group of very talented up and coming stars took the stage to perform a few songs each. We were delighted to have Cassandra Coleman- American Idol Finalist, Jake Hoot- The Voice Winner, Bri Fletcher, Brooke Lee, Adria Hyde, Oliver Piggot, and rockers Danielle Bloom and Flashpoint as committed supporting artists to The Stars Foundation's Flagship Day, World Orphans Day, Miss Tennessee - Lauren Dickson has also come onboard as an Ambassador of Goodwill for the Stars Foundation.
Dolly Parton Donates Two More Signed Items for our Gala Auction! Thanks to Zager Guitars for generous donation!
Dolly Parton
Rebecca Holden Joins The Stars Foundation as International Spokesperson for World Orphans Day
Rebecca Holden, the Hollywood actress known for her role in Knight Rider as April Curtis with David Hasselhoff, is spearheading the multifaceted media campaign for World Orphans Day. She has appeared in the TV Public Service Announcement that has aired on NRB TV and AIM COUNTRY MUSIC TELEVISION in the USA, as well as numerous African networks.
Rebecca plans to travel with Cheryl Robeson Piggott to numerous international trips for meetings with dignitaries and performances when applicable. She is well known for her musical performances as well as acting. She is welcomed by The Stars Foundation with much gratitude for her passion for the cause!

Second Monday in November




Rebecca Holden & Cheryl Robseon Piggott


World Orphans Day PSA


Lighting the World Purple for Orphans
Campaign Expanding Each Year!

Bringing awareness to help Orphans on World Orphans Day


Our Lighting the World Purple for Orphans Expanded this year! It all started at a University in Arkansas in 2020, as the Bell Tower was lit and initiated by one of our extraordinary volunteers, Adria Hyde. Each year, more places have come on board from a small town in Missouri, then The Austin Peay State University, The Tennessee State Capital to New York, Dallas and the Memphis Bridge, as well as international buildings such as several US Embassies and governmental offices in Nigeria, Liberia, and India
| | | |
| --- | --- | --- |
| Tennesse State Capital | Memphis Bridge | Arkansas State University |
| Dallas, TX | New York City | RJ Corman Bridge |
| | US Embassy, New Delhi | |
We connect People and Brands to causes that impact the lives of oppressed children around the world.



Picture going days without food or not having a roof over your head to keep you warm and dry. At The Stars Foundation, we assist our partners in providing food, medicines, shelter, and clean water to help enrich the lives of displaced, orphaned, or foster children. Join us in being the voice and the Helping Hand to empower these children for a better life.

Give hope to orphans, displaced children, foster children, and children of our fallen heroes when you join our purpose-driven cause-related efforts. From donating dollars to participating in our Flame of Peace Movement to joining our celebrity-related projects as sponsors, any help is appreciated! You are our Heroes!
Executive Produced by Shaquille O'Neal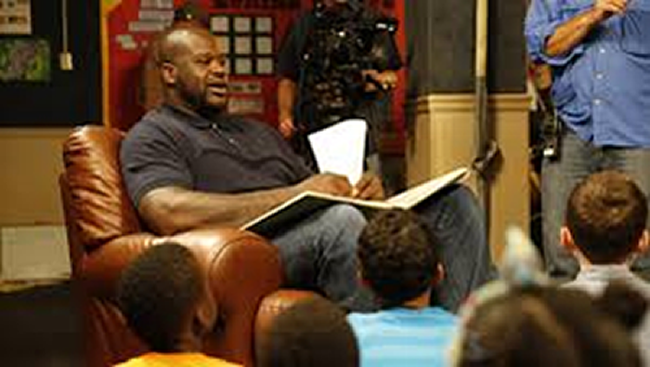 The Stars Foundation is delighted to bring country music stars and celebrity supporters of The Stars Foundation to help promote the needs of the foster children here in America.
Jay Paul Deratany, a writer of the screenplay for Foster Boy and the lawyer that tried the case in court on behalf of the foster care child, invited The Stars Foundation to help in ways we can to bring about a stronger message to the public here in the United States as well as the world, for the plight foster children. Shaquille O'Neal is a strong advocate for foster children and is the Executive Producer of the movie . Click Here for the Press Kit
Shaquille O'Neal serves as an Executive Producer, and we have enclosed his explanation of the movie here.
Explanation from Shaquille O'Neal here.
Through the incredible warrior for justice efforts of Jay Paul Deratany, these homeless and abused children will have a voice. We at The Stars Foundation will advocate in partnership with the movie team to create a better future for foster children in the world.
Soko Dorley Foundation and TSF distribute shoes to the Liberian people.
We are excited to see the people of Liberia be lifted up by the shipment of shoes we sent to them.
The Stars Foundation has distributed 128,000 pairs of shoes in Africa over the past year!
Serving Vulnerable Children and Youth of the World
Special Thanks to our wonderful volunteers who give of their generous hearts and time commitments to help in so many ways! You are the HEROES that make all this possible to help orphans around the world!